Department Overview
The Music Department is committed to training a versatile, competitive, and marketable student via a renowned faculty and advanced curriculum. Students will have the opportunity to observe and participate in all facets of the music industry; from studio recording to performing in Broadway musicals; from private lesson teaching to professional orchestra rehearsals. Our mission is to foster comprehensive musicianship that teaches students to hear, comprehend, write, and perform various musical styles. Students are equipped with the skills and knowledge necessary to pursue professional careers and graduate study. Music Majors and Minors must audition for acceptance into our program.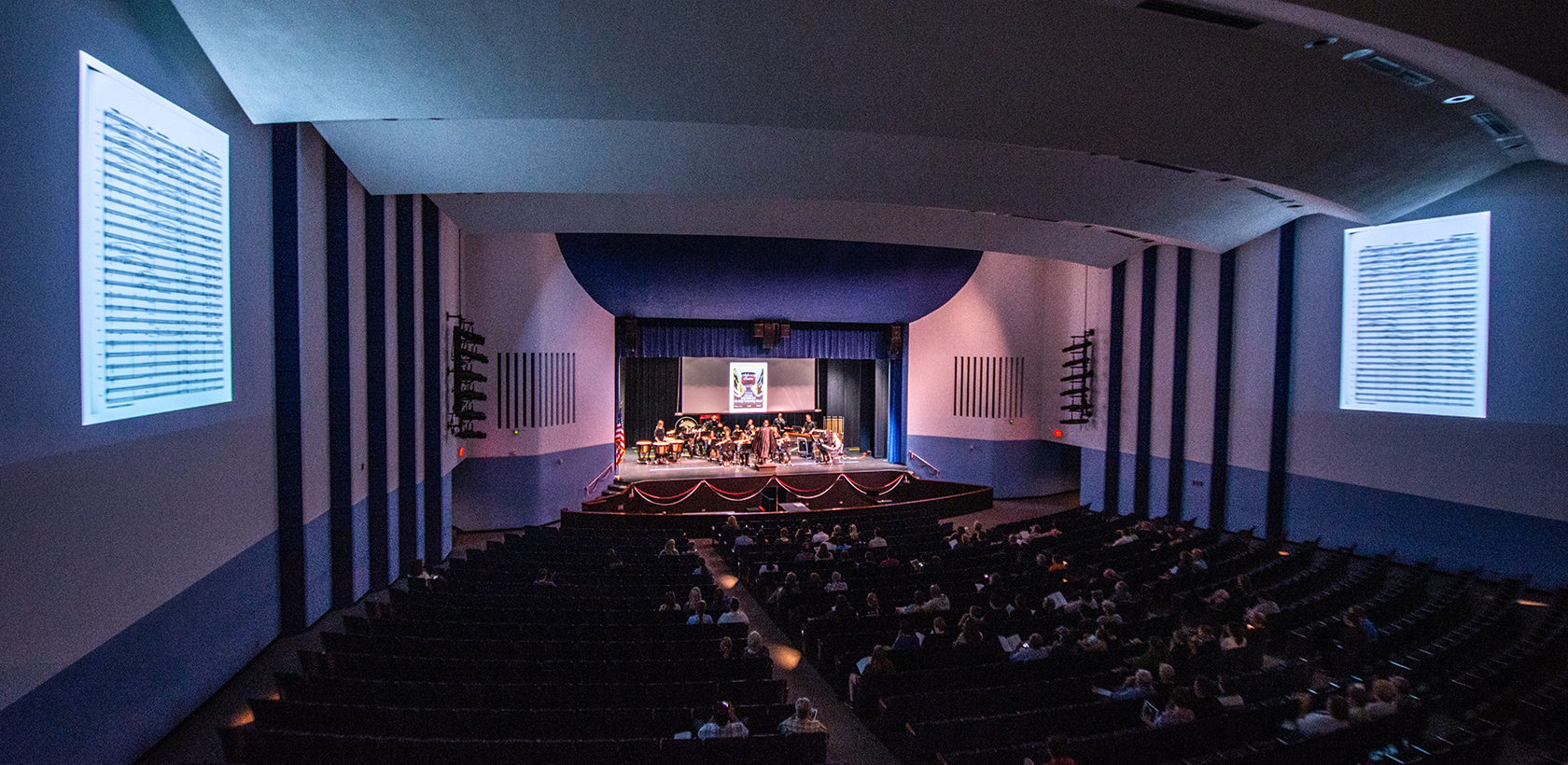 Department Highlights
100%
2-Year Career Outcomes Rate - School of Arts and Humanities
$3,000
In Music Scholarships and Grants
$1,000
Performing Arts Awards
Our Programs
Music
The Bachelor of Arts in Music teaches performance skills and provides knowledge for careers requiring general musicianship.
Music Education
The Bachelor of Arts in Music and Pursuing a Teaching Licensure teaches performance skills and provides knowledge for teaching a new generation of musicians.
Music Minor
A minor in Music provides students with a broad base of knowledge and performance skills.
The Mount St. Joseph University Department of Music promotes musical engagement and theatre within the University, and throughout the Community. Opportunities in the performing arts are available for all students! Audition as performers in University Band, University Singers, Orchestra, and Theatre Arts! Students involved in these groups can apply to qualify for a Performing Arts Award of up to $1,000 off tuition each year. 
MSJ Performing Arts Events Calendar
2023-2024 Events Calendar
February
Music Department: 2/20/23 Auditions
Music Department: 2/20/23 Faculty Recital, 7pm, Recital Hall
Choir: 2/22/23 Wednesday 7pm Choir Concert, Mater Dei
March
Band: 3/7/23 7 p.m. Concert Band, Jazz Band, Percussion Ensemble Places on Earth Concert
Band: 3/30/23 Opening Day Parade
Theatre: 3/30/23-3/31/23 You're A Good Man, Charlie Brown
April
Theatre: 4/1/23-4/2/23 You're A Good Man, Charlie Brown
Band: 4/1/23 Jazz Fest – Tim Kennedy
Band: 4/2/23 World Premiere "Dark Matter"— Meredith Ollerich (Composer), Dean Regas (Speaker), Theresa McKnight (Delhi Middle School).
Music Department: 4/24/23 Student Recital, 7pm, Recital Hall
May
Band: 5/2/23 7pm Band Concert, Theatre
Choir: 5/3/23 Wednesday, 7pm Choir Concert, Mater Dei
Theatre: 5/4/23 Letters from the Santa Fe Trail
Music Department: 5/7/23 2pm Josie Wass Recital, Recital Hall
Music Department: 5/9/23 Juries, Recital Hall
Facilities
Our facilities offer students an intimate Recital Hall (90 seats) and University Theatre (1100 seats) as well as access to contemporary and traditional performance venues. Our food court is equipped with the latest sound equipment—used for Open Mic Nights and other social/entertainment events. Students are able to participate in the choir for worship, including Baccalaureate Mass and weekly Sunday Mass in Mater Dei Chapel. These spaces as well as rehearsal rooms are available for student-artists to practice their craft. Click below to view these, and other facilities at the Mount.
Launch University Theatre
Staff