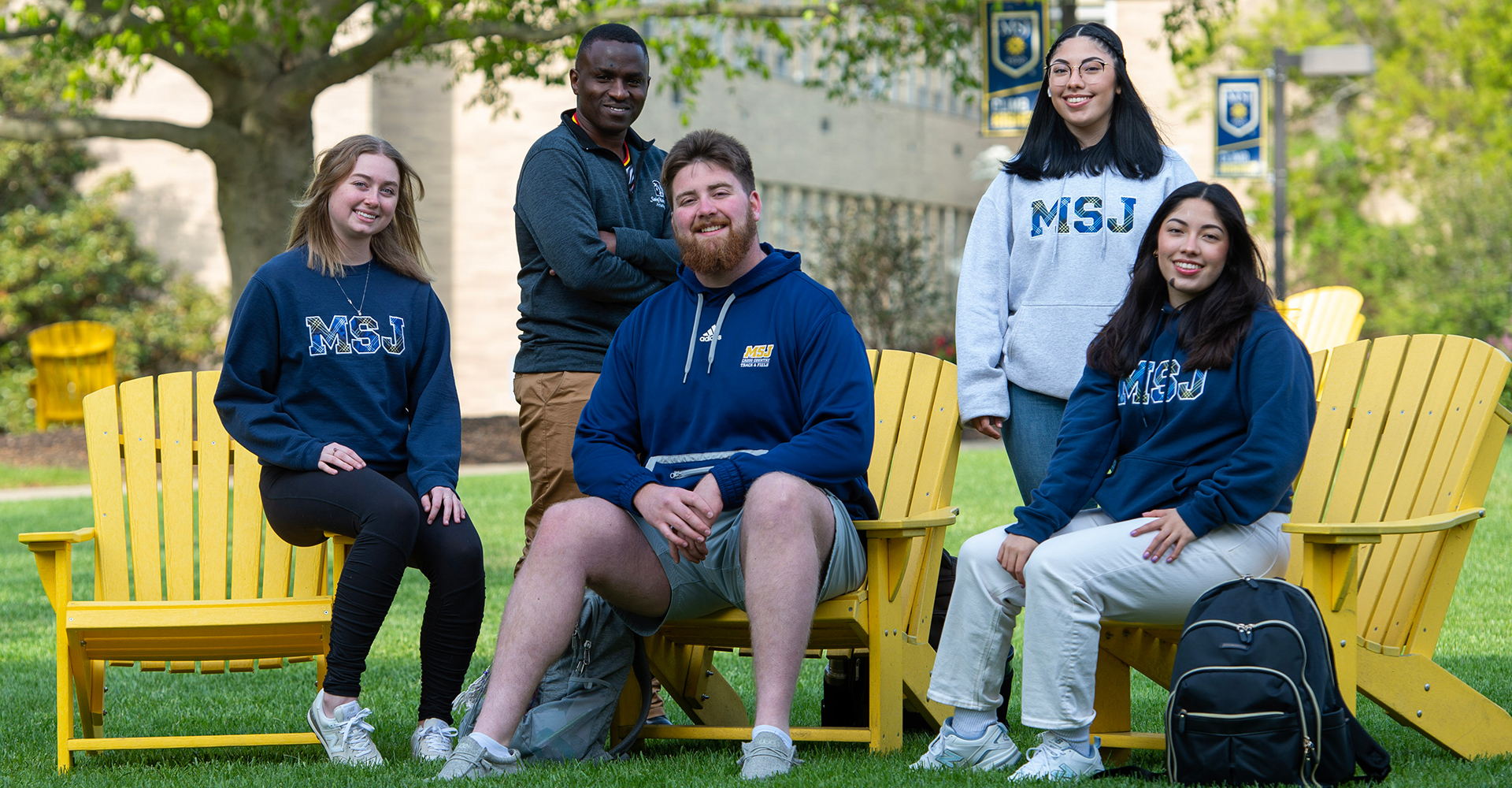 Discover the Mount Visit Days
Descubre the Mount
Spend a day with us and find out all Mount St. Joseph University has to offer!
At Mount St. Joseph University, we're eager to provide you with the ideal college experience, one filled with transformative learning, lifelong connections, personal fulfillment, and career opportunity. Connect with our team and experience the dedication you can expect throughout your college journey.
Come to our scenic campus overlooking the Ohio River, just 15 minutes from downtown Cincinnati. We're excited to have you meet with our world-class faculty and dedicated team of professionals. At the end of your visit, we hope that you will understand how an MSJ education will empower you to become a competent, compassionate, critical thinker—ready to make meaningful impact on the world.
Visit campus and earn $4,000* off of your MSJ tuition.
Class of 2024 high school students who visit Mount St. Joseph University can receive $4,000* toward their MSJ tuition!
Visit Incentive Requirements
Eligibility*
To be eligible:


Class of 2024 Visit Incentive 
Campus visits must be scheduled between Aug. 1, 2023 through Dec. 15, 2023 through the Office of Admission below, or 513-244-4531.
Students must be accepted and enrolled full time at the Mount for fall of 2024.
The award will be distributed $500 per semester, for eight consecutive semesters
Students must maintain full time status and achieve satisfactory academic progress to remain eligible.
During our Discover the Mount visit days, you and your family will have opportunities to:
Experience our scenic campus.
Meet the Mount Community at an academic and
services fair.
Participate in student, and parent Q&A panels.
Learn more about the admission process and
financial aid.
Enjoy a complimentary lunch in our 5/3 dining hall.
Visit Dates:
Join us during Homecoming! Register now for the next Discover the Mount day on Saturday, October 21, 2023.
Discover the Mount visits days are intended for high school students and their families.
To schedule an individual visit, please go to our Individual Visits page.
Take a University Virtual Tour
Visit the Mount without leaving the house! If you are unable to attend Discover the Mount visit days, take our virtual tour any time of day or night. See every aspect of our campus remotely, on your schedule.
Contact
For more information or to register by phone, call 1-800-654-9314, ext. 4531 from outside the Cincinnati area or (513) 244-4531 within Cincinnati.