Accreditation
Mount St. Joseph University is accredited by the Higher Learning Commission. The Higher Learning Commission is an institutional accrediting agency recognized by the U.S. Department of Education. In addition, many of MSJ's  academic programs carry specialized accreditation specific to the field. 
The Higher Learning Commission

     The Higher Learning Commission 
     230 South LaSalle Street, Suite 7-500
     Chicago, IL 60604
     800-621-7440 
To learn more, contact: Higher Learning Commission
Copies of the University's accreditation can be obtained through the Office of the President.
Mount St. Joseph University is regionally accredited through the Higher Learning Commission (HLC) in the North Central Association of Colleges and Schools (NCA). To view a list of the university's accreditations, please visit this site.  Students, faculty, staff and members of the public may submit a complaint about MSJ as an accredited institution through HLC. Learn more about the HLC complaint process.


---
State Authorization Reciprocity Agreement (SARA)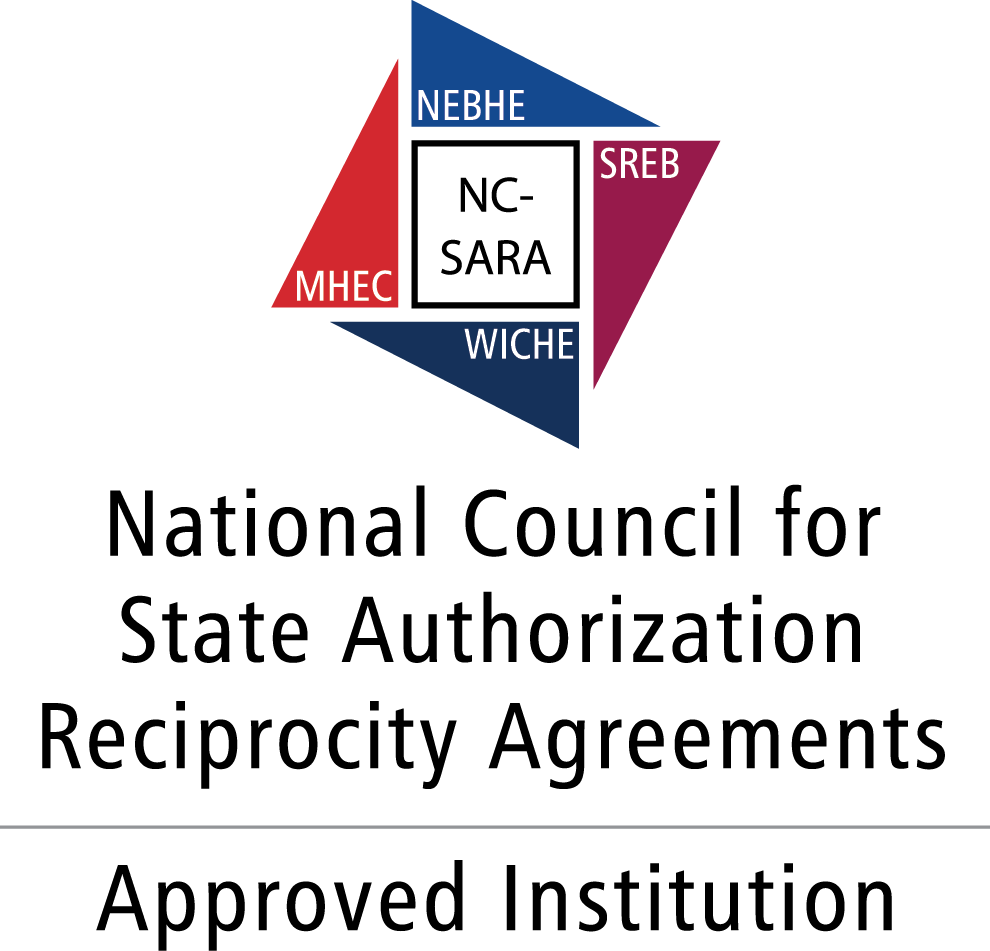 Mount St. Joseph University is approved by the Ohio Department of Higher Education to participate in the National Council for State Authorization Reciprocity Agreements (NC-SARA). NC-SARA is an agreement among member states, districts and territories that establishes comparable national standards for interstate offering of postsecondary distance education courses and programs including supervised field experiences. It is intended to make it easier for students to take online courses offered by postsecondary institutions based in another state. 
---
State Specific Information
For specific information regarding state authorization or to find out which MSJ programs are available in your state, visit the SARA site at https://nc-sara.org/sara-states-institutions . While the university is authorized to operate in other SARA member states, program-specific considerations may be noted. Some professional programs such as nursing, teacher education or others also fall under the jurisdiction of state professional licensing boards. If you are considering a program that leads to licensure or certification it is essential that you understand the regulations and requirements for your home state prior to enrolling in any academic program. As a starting point, see the Professional Licensure section below. Please note that information is subject to change.
As an approved SARA participant, Mount St. Joseph University is able to enroll students from SARA participating states which currently includes those colored in blue on the following map: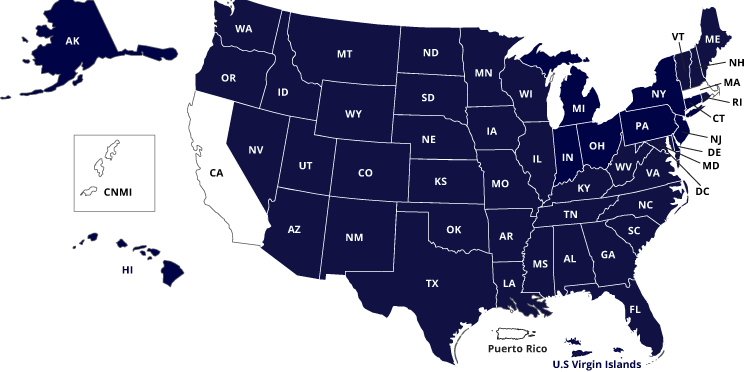 Click here for most current information on member states and institutions
---
Professional Licensure Disclosures
If considering an academic program that leads to a professional license or certification in your state, it is highly recommended that you first seek guidance from the appropriate licensing agency in your home state before beginning the academic program located outside your state, or upon changing states. Some online programs may not be available in some states, or may not be designed to prepare a student for professional licensure. Select your program of study below to learn more about professional licensure requirements.  If you have outstanding questions after reviewing the information, please contact the academic program before submitting an application. 
Programs
To learn more, please review the licensure information provided for the program of interest here.
---

Professional Licensure Disclaimer for Non-Ohio Residents
Mount St. Joseph University is a member of the National Council for State Authorization Reciprocity Agreement (NC-SARA). This allows us to offer our online Reading Science program to residents of states outside of Ohio (with the exception of Kentucky). It is important to note that NC-SARA does not deal with professional licensing board approval for any courses or programs leading to professional licensure. Mount St. Joseph University cannot know nor guarantee whether our coursework will meet requirements for professional licensure, endorsements, or license renewal in states outside of Ohio. If you are planning on using our coursework towards a license or credential in your state, we recommend that you consult with the appropriate licensing agency or board in the state for which you seek to obtain licensure.
---

Complaint Process
Enrolled and prospective students, face to face and online, may register concerns in a variety of ways ranging from informal conversations, formal appeals, to feedback on evaluation surveys. If a student wants to register a formal complaint it must be submitted in writing or by email (the official communication medium at the Mount). Written/emailed formal complaints should describe the issue or concern and must include the student's name, signature (electronic signature acceptable), and date. Formal complaints should be submitted to the Provost, the Associate Provost for Academic Support, the Dean of Students, or the President, who will determine if further action is necessary.
Before filing a general complaint through this process, students may wish to consider if alternate complaint or grievance procedures are more appropriate.  These include, but may not be limited to, Academic Grade Appeal, Academic Dishonesty Appeal Process, Appeals/Petitions for Reinstatement, Disability Related Grievance Procedures, Informal Resolution and Formal Investigation and Resolution of concerns related to discrimination, harassment, sexual harassment, misconduct, and retaliation, and student disciplinary procedure appeal process. Information on these procedures can be found in the Student Handbook and/or the Graduate Catalog and Undergraduate Catalog.  Students may also contact Paige Ellerman, VP of Compliance Risk and Legal Affairs/General Counsel at paige.ellerman@msj.edu for additional information regarding complaint procedures.
 
---

When a student complaint rises to the state level for resolution, it is ultimately resolved by the SARA state portal entity in the state in which the institution is located.   SARA consumer protection provisions require the Ohio Department of Higher Education to investigate and resolve allegations of dishonest or fraudulent activity by an Ohio provider such as Mount St. Joseph University, including the provision of false or misleading information.  Learn more about the ODHE complaint process.


While the final resolution of a complaint rests with the SARA portal entity in the home state of the institution, the portal entity in the complainant's location state may assist as needed.