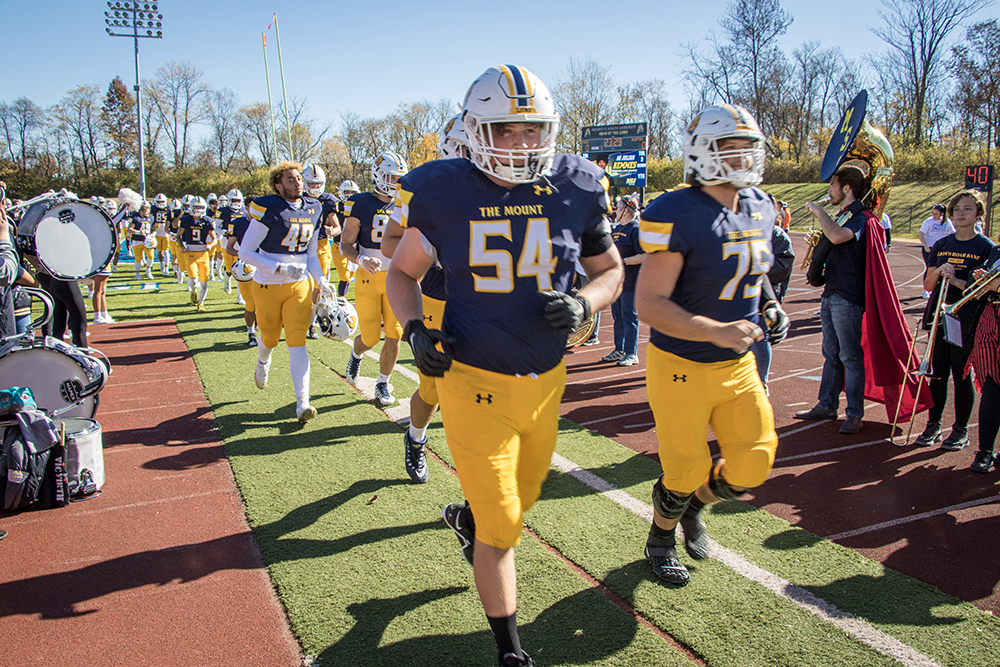 With 23 NCAA Division III athletic programs, the Mount values athletes, coaches, athletic trainers, administrators, officials, volunteers, and spectators from all backgrounds and life experiences.  In collaboration with The Center for Mission & Belonging, the Mount's Athletic Department has established an organizational framework to promote the belonging of every individual built on:
Equitable participation,
Inclusive cultures,
An environment of shared meanings,
Programming and education to build acceptance, and
Innovative hiring practices.
This framework guides all aspects of the Mount's athletic recruitment, training, development, competitions, and hiring. 
The leadership and life skills that student-athletes develop through their dedication and discipline in their sport is enhanced by the Mount's commitment to inclusion.  The Athletic Department, through various diversity, equity, and inclusion initiatives, provides programs and training for all student-athletes to help take their leadership talents to the next level.  Mount student-athletes are prepared for success in an ever-changing, multicultural, and dynamic world.
For more information about the Mount Athletic Department's diversity, equity, and inclusion initiatives, contact Joey Moore, Assistant Athletic Director, DEI, at joey.moore@msj.edu.