President H. James Williams, Ph.D., provides an update on Covid-19 vaccination policies on campus.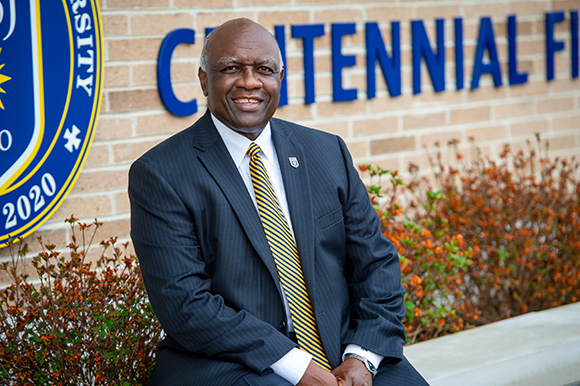 Dear Students:
The Mount continues to encourage all eligible members of our community to the get the COVID-19 vaccine, which is consistent with the recommendations of the Vatican's Congregation for the Doctrine of the Faith approved by Pope Francis, the State of Ohio, and health agencies.  Presently, the Mount does not have a requirement for all students to be vaccinated, but residential students who will live in Seton Residence Hall during the 2021-2022 Academic Year are required to be vaccinated by August 1st. 
Campus leadership regularly monitors COVID-19 health agency recommendations to make the best policy choices for the well-being of our entire community.  The Mount's COVID-19 policy continues to be aligned with recommendations of the Centers for Disease Control, but may differ from current State of Ohio guidance.  The policy provides that fully vaccinated persons do not need to wear masks or socially distance when on campus, while unvaccinated persons must wear masks and socially distance at all times when on campus.  This policy is grounded in personal responsibility and is consistent with our mission of embracing service to others and the common good.
In an effort to be pro-active, we want you to know that some of the Mount's external partners have provided notice that they will require students to be vaccinated prior to participating in placements at their facilities.  The Mount relies on external partners—healthcare facilities, school systems, and other businesses—to provide students with the real-life experiences they need to complete their degrees.  This fall, we anticipate that many, if not most, of our external partners will require students to be vaccinated to be able to participate in placements.  We also await direction from the NCAA and Heartland Collegiate Athletic Conference on potential vaccination requirements for student-athletes. 
The Mount does not have control over the COVID-19 policies adopted by any external organizations.  As always, students in placements will be required to comply with all policies of our external partners, including any COVID-19 vaccination requirement, and alternative placements for unvaccinated students may not be available.  If you have questions about vaccination requirements at external partners for your academic program, please email the Office of the Provost at provost@msj.edu.    
The best way for the Mount community to thrive despite the existence of COVID-19 is for as many people as possible to become vaccinated.  As an added incentive, next week the Office of Student Affairs will announce the details of the Mount's Student Vaccine Incentive Program, which will include drawings for prizes for all students who submit proof of vaccination by August 1st.  If you remain hesitant to receive the vaccine, the University recommends that you discuss your concerns with your physician and visit www.cdc.gov for additional information.    
I cannot wait to see you on campus this fall—I look forward to a healthy and rewarding 2021 – 2022 for all of us!  Go Lions!
H. James Williams, Ph.D.
President