Letter from the Provost sharing the latest Mount St. Joseph University information regarding the coronavirus, which was recently named COVID-19.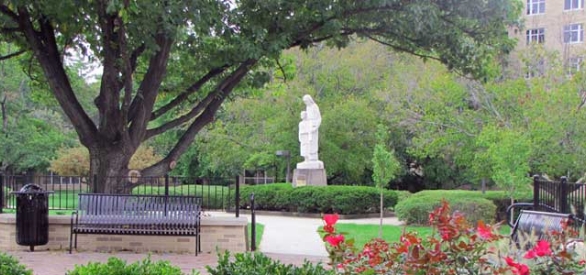 Dear Students, Faculty, and Staff,
Today, I am writing on behalf of Mount St. Joseph University to update you on the coronavirus, which was recently named COVID-19.  COVID-19 is a virus that causes acute respiratory disease and was first discovered in Wuhan, China, but has now spread to other locations throughout the world, including the United States. 
As of now, the Centers for Disease Control and Prevention has stated that the immediate risk of the COVID-19 virus to the United States population remains low and has issued guidance for residents to avoid nonessential travel to China, South Korea, Japan, Iran, Italy, and Hong Kong as well as cruise ship voyages in or around Asia.  (https://www.cdc.gov/coronavirus/2019-ncov/summary.html).  As a smaller institution, the University community's risk of exposure to COVID-19 is reduced because international travel is not a normal part of business or student affairs. 
However, it is possible that the spread of COVID-19 will worsen, and the University will respond accordingly under the guidance of national, state, and local health officials.   Rest assured, the University is monitoring the COVID-19 situation closely and is prepared.  Consistent with the University's Disaster, Emergency Response, and Notification Plan, in the event of a COVID-19 pandemic or outbreak, the University has plans to support the health and safety of all persons and to maintain business and instructional continuity, even if the normal day-to-day operations of the University may be disrupted. 
Although COVID-19 is a potential threat to human health, the seasonal flu caused by the influenza virus is already here and is much more prevalent in the United States.  The best way to slow the spread of any type of respiratory infection—COVID-19, the flu, or even the common cold—is to practice a few simple hygiene rules:
Wash your hands frequently, especially after using the bathroom or touching items in a public space.  Hand sanitizer, while useful, is no substitute for good hand washing.


Cover your mouth when you cough or sneeze.  Wash your hands immediately afterward.


If you are ill, avoid other people and stay home from work or school.


Contact trained medical professionals if you are seriously ill, especially if you are having trouble breathing.


GET YOUR FLU SHOT!  It is not too late in the season to get it.  Sometimes flu seasons do not peak until March or April.  Even if it does not fully protect you from getting the flu, the flu shot may lessen the symptoms and severity of your illness.
Anticipate other messages from the University if the COVID-19 situation changes.  As always, your safety is our top priority.
Sincerely,
Diana J. Davis, Ph.D.
Provost
Mount St. Joseph University