Management & Leadership majors are prepared to manage projects and processes, lead others, and bring about organizational change.
This undergraduate program provides solid grounding in all areas of business, as with all business majors at the Mount. The management courses included in the curriculum are designed to help students gain self-awareness, learn and apply the latest insights from business theory and practice, develop management and leadership skills, and chart the next steps in their leadership journey. Throughout the curriculum, values-based leadership and servant leadership are emphasized. Students enter the program as traditional (face to face) or online (asynchronous) students. The entire degree is available in both formats. Traditional students may take online courses and online students may take face to face courses on a space available basis.
Class Formats
On campus - Scheduled in-person classes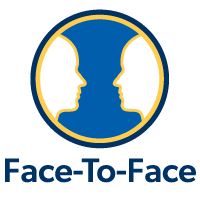 Learning methods include: lecture, group work, hands-on skills development, problem-solving, site visits, group discussion, and presentations.
Online only - No scheduled class sessions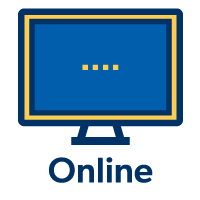 Online courses are asynchronous, meaning you work on your own schedule to meet deadlines.
Content is highly structured and delivered through Blackboard.
Management & Leadership at the Mount
Featured Courses
Leadership Foundations
Human Resources Management
Operations Management
International Business
Strategic Management 
Potential Careers
Hospitality Management
Human Resource Management 
Management Consultant
Non-profit Management
Operations Management
Retail Management
Program Outcomes
Management & Leadership majors are prepared to manage products and processes, and lead people in a variety of organizations. Students hone analytical and critical thinking skills, develop business acumen through core coursework and applied projects, and establish leadership skills to affect organizational change. Students are encouraged to participate in co-ops/internships. The Management & Leadership degree is offered in face to face and online formats. Majors may enroll in the 4+1 MBA program during their senior year. This option enables students to graduate with two degrees in five years: a Bachelor of Science in Management and Leadership degree and a Master of Business Administration.
HANDS-ON LEARNING:
Co-op and service learning immerse students in the real world and provide rich opportunities for experiential learning and the application of skills and knowledge learned in the classroom. Students work under the supervision of a faculty member and an agency professional in a variety of non-profit and for-profit organizations and community partners.
Business students are encouraged to take advantage of co-op opportunities and a variety of career services and programs available through the university Career and Experiential Education Center. 
Open to full-time students, the innovative Talent Opportunity Program (TOP) allows students to build skills in career planning, professionalism and ethical leadership from freshman year to graduation.