Stop by one of Payton's Lemonade Stands on July 29 to support kids facing personal, medical and economic hardship.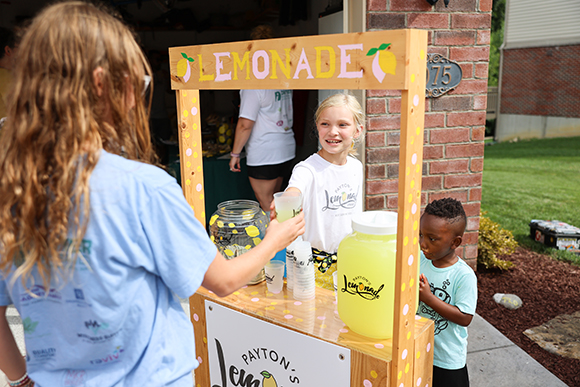 Looking for a way to cool off this weekend? Visit one of Payton's Lemonade Stands to give back at the same time!
Tomorrow, July 29, 2023, will mark the 6th annual Payton's Lemonade Stand event. And with over 70 locations this year, it is easier than ever to give back and cool off at the same time.
Payton Obert—daughter of Assistant Professor of Physical Therapy, Mike Obert—was inspired at just six years old to make the world a better place.
When Payton had to stay at Cincinnati Children's Hospital at 18 months old, she was gifted a stuffed teddy bear. This act of kindness would inspire Payton several years later to make sure that every other child staying at the hospital could have a stuffed animal too. Thus, Payton's Lemonade Stand was born.
"They could be changing a person's life forever," Obert tells WLWT. "They can be changing multiple people's lives forever. And like, Teddy changed my life because I just feel more happy when I'm around with my stuffed animal. It gives me comfort. And even if you don't raise as much as you were hoping for, that's still the money that you raised that's going to go those kids in need."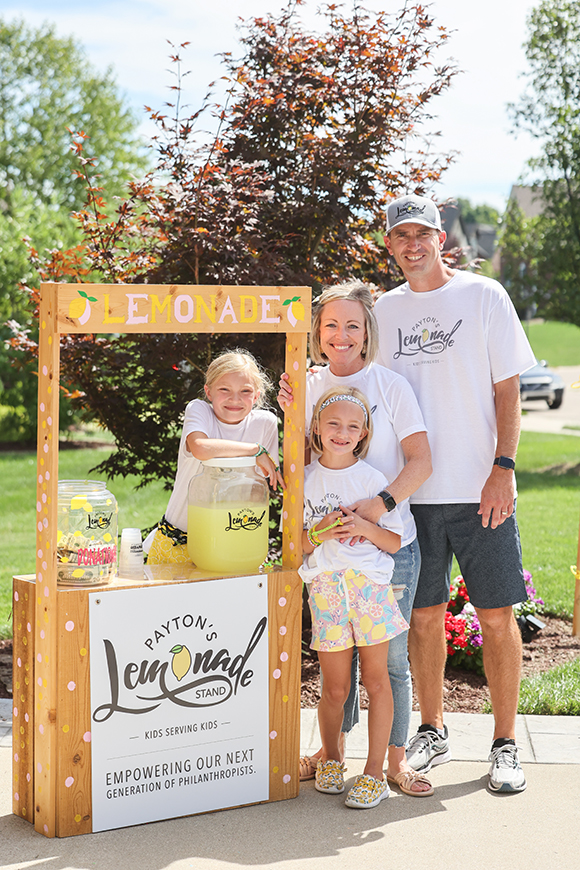 In photo: Payton Obert with family.
Further, 100 percent of proceeds go towards helping children. Payton's Lemonade Stand has helped kids facing homelessness, sponsored a room for a year for families at Ronald McDonald House, built a playroom for kids at Madi's House which is for adults battling mental health and addiction, helped kids facing life threatening conditions, provided backpacks to the underserved population within CPS, and much more. Last year, Payton and her family were able to raise over $85,000—all to help kids like her.
Their grand total of earnings has only grown as they have expanded their stand locations, now popping up all across Ohio, Kentucky, Indiana, Florida and Texas.
To find the closest location to you, check out their website here!