By Jennifer Morris, Ph.D.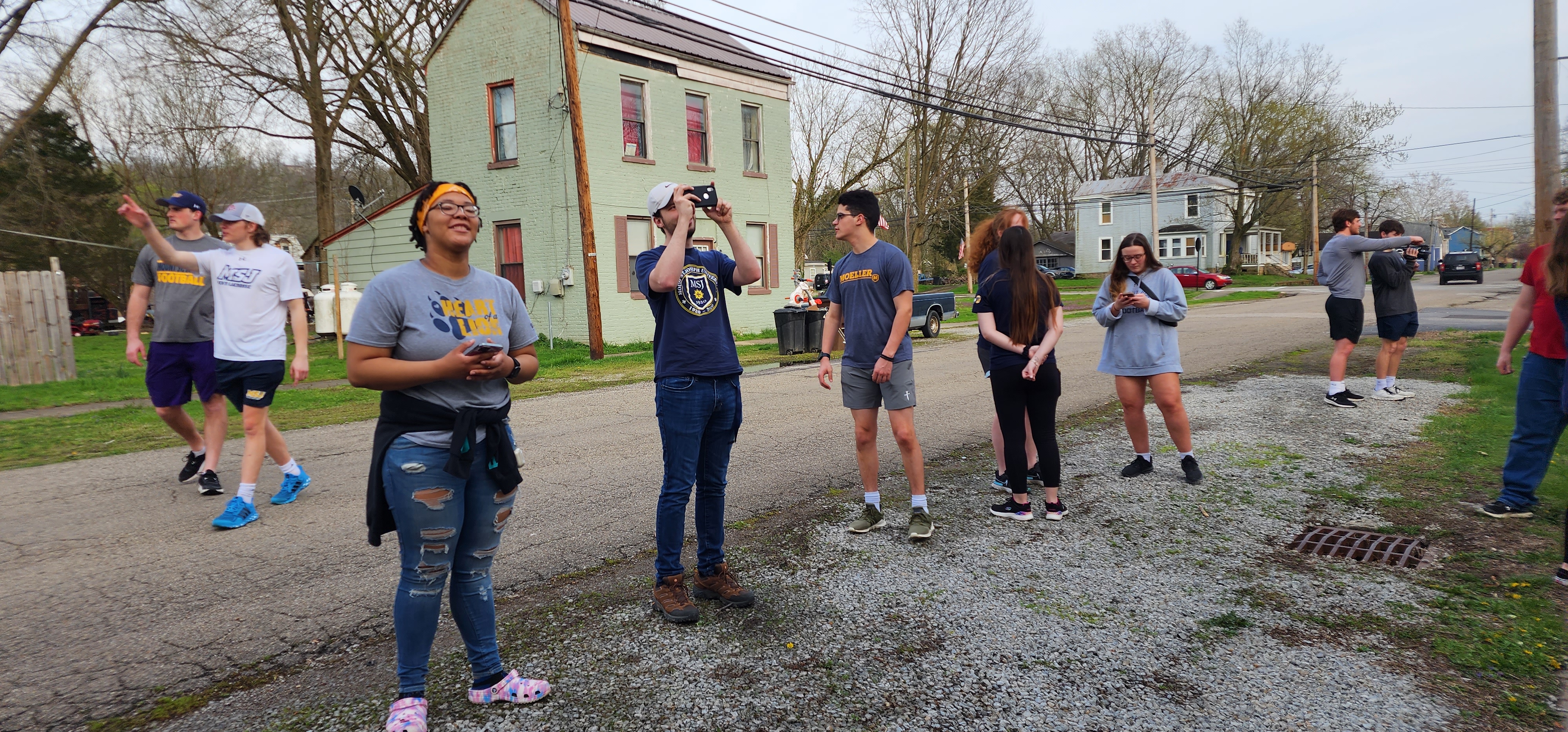 Course:  LIB 302, Ree/eal or not Ree/eal: The History of the Documentary as History
Description
History documentaries are not only popular, they are often the only way many individuals learn about the past. But, how reliable are these documentaries? Given their time limits, can they provide a complete history of a person or event? And, perhaps most importantly, do history documentarians, most of whom are not trained historians, adhere to the same standards as traditional historians? We will study the history of the film medium, film theory, how to make a documentary, and view history documentaries from around the world. Using both the methodology as well as an ethical framework for producing history, we will analyze history documentaries to ascertain just how well (or poorly) historical persons and events are depicted in this unique history format. 
Project Description and Methodology
Students in LIB 302 were tasked with creating a seven to nine- minute history documentary, thereby utilizing all of the skills they learned during the course.  During Spring 2023, students studied the history of the 2nd Baptist Church in New Richmond, Ohio, in collaboration with graduate students in the Public History program at Northern Kentucky University.  They then created a short documentary film that would inform viewers of not only the importance of this historically Black church, but also about New Richmond's history as a haven for those escaping enslavement and the many abolitionists who supported them during the period prior to the US Civil War. Students were tasked with establishing a division of work based on their knowledge of the making of documentary films, visiting the site in New Richmond where they collected both moving and still images, writing a script, creating a storyboard, and editing and producing the documentary. They also conducted oral history interviews with current residents of New Richmond. They voted to select a project manager, then volunteered for the tasks they felt best suited to complete. Narrators were auditioned and selected by the group by majority vote. 
Click below to view the history documentary created by MSJ students:
https://drive.google.com/file/d/14flIvjp72fV51pLTJ53-I1aCqt6iqQd_/view?usp=sharing​
History Documentary Students:
"My name is Noah Douglas. I'm a Liberal Arts and Computer Science: Social Computing major who will be graduating in the spring of 2024. I decided to take this liberal arts seminar because I have a pre-existing passion for history as Dr. Morris always seems to be able to bring it to life. Documentaries have always been something that has surrounded me as we live in the digital age. So, I wanted to learn a little more about them as a tool to look at history. I really liked how we viewed and broke down documentaries in class and then took what we determined to be good practice and sought to make our own. The coolest part about this project was actually going to the historical site and filming it/recognizing it for what it was. I also enjoyed the shared role of the project lead." Noah Douglas
"My Major is Liberal Arts with a focus in History. I decided to take this course because I have always enjoyed a course led by Dr. Morris, and this history seminar seemed very interesting to me. My favorite part about this course was learning how to analyze the accuracy behind documentaries and what makes a good one. I particularly enjoyed watching and reviewing 'The Atomic Cafe'. There are too many parts I liked about this project so I can't narrow it down! I enjoyed narrating some parts as I have never done anything like it, I also enjoyed leading the research team and learning about the Church and traveling to the site in New Richmond with the class." Collin Kandra
"I am a double major in liberal arts and secondary education with a minor in history. My set graduation year is the spring of 2024. I chose to take this class because I love history and plan on teaching it after college, and I liked the idea of viewing history using different types of media. Also, Dr. Morris is my absolute favorite professor and I have learned so much from her over the years. My favorite part about this course is after we would watch a documentary, we would each write a paper at the end of the unit, and have a whole-class discussion, which I have always thought to be beneficial. It also was a chance to get to know your classmates and have intellectual conversations with them. I also liked seeing how we all think differently, and how even though we're different, we still respected others' opinions and thoughts. My favorite part about this project was the creativity everyone could put in. We all had our own jobs and I felt as though we were able to add our own creative flair to the project. Dr. Morris trusted us to do a good job and I think it allowed for us to set higher expectations for ourselves, while also showing how important the stories and history of the Second Baptist Church of New Richmond are. These stories deserve to be shared and brought to light and I think the entire class knew that, which caused us all to do our absolute best." Haley Osborne