Dr. Elizabeth Mason, MSJ Liberal Arts Faculty Member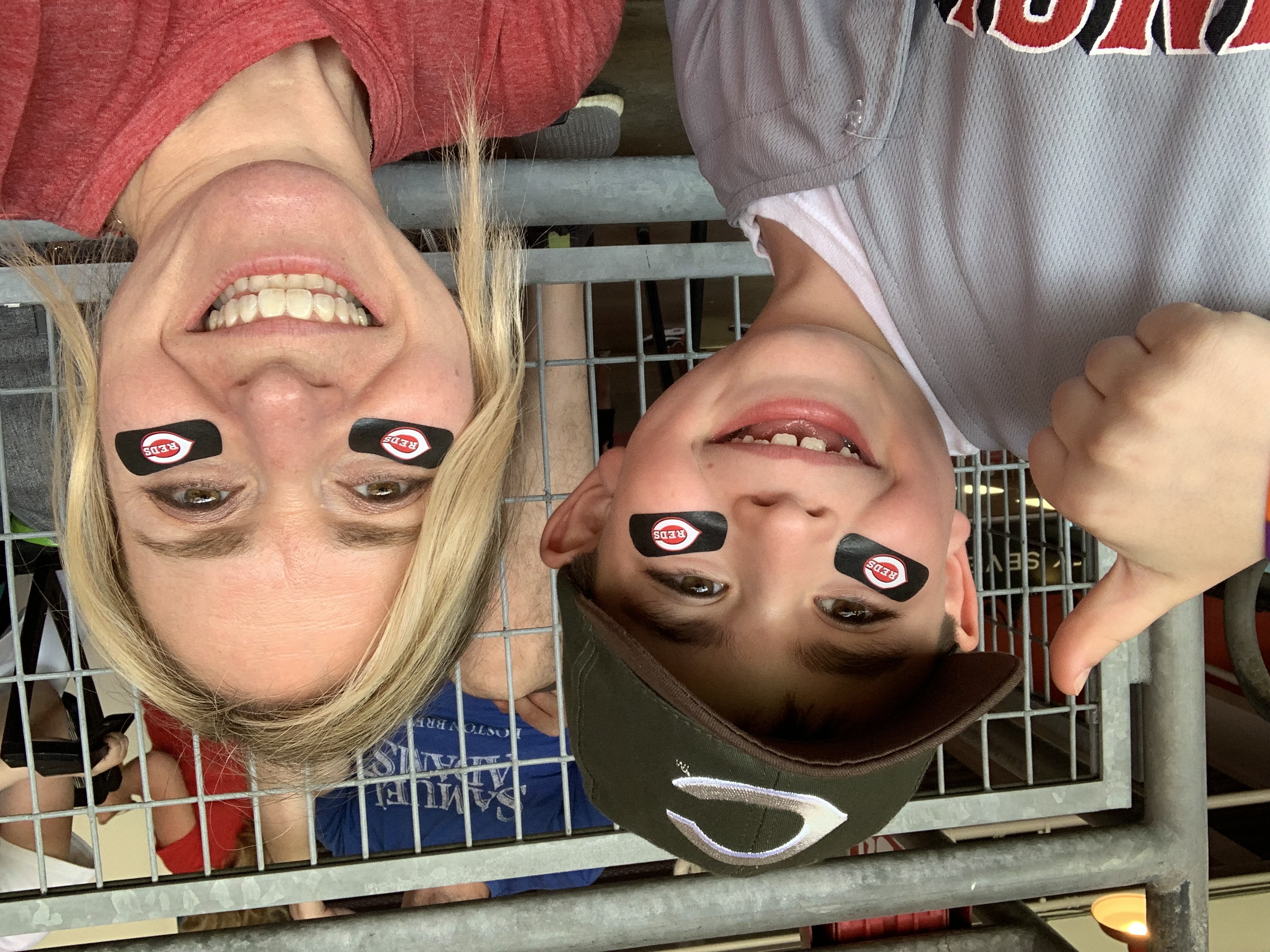 Dr. Elizabeth Mason's introduction to the Mount was nothing short of serendipitous. Before formally beginning her teaching career at MSJ in the spring of 2005, Mason was invited to an adjunct appreciation dinner and decided to attend, even though she felt she had not yet done anything for which to be appreciated. Intent on meeting new frequenters of the Mount community, Mason arrived early at the Corona Room and sat at an empty table. Before she knew it, she was having dinner with a tableful of nuns. One of the Sisters sitting with her told her it was a sign and that Mason had found her "calling."
          "But," says Mason, "I was newly engaged and I'm Jewish!" Regardless, to this day, Mason firmly believes she is exactly where she belongs.
          Mason lives out this calling through her position as faculty advisor for Lions-on-Line, MSJ's literary magazine, which she inherited while she was still an adjunct. As a periodical exhibition of art from the Mount's most creative minds, Lions-on-Line is managed, edited, and produced by Mason with the utmost responsibility and sensibility.
          "I love being involved in a project that is devoted to celebrating creativity on campus," Mason says. Her magazine gives students the opportunity to publish their work in fiction, poetry, painting, and even photography.
          This love and pursuit of art and expression also crops up in all that Mason teaches. Beginning her career full-time in the Fall of 2008, Mason has since taught everything from Written Word to The End of the World as We Know It: Fiction After 9/11. She loves to teach creative writing, as one could deduce from her MFA in poetry and Ph.D. in writing. She plans to create an English course called Can I Get a Lime with That? Literature After Corona and a CORE capstone course on free speech.
          Speech is a vital issue to Mason, especially with the recent ban of Art Spiegelman's Maus in Tennessee by the McMinn County School Board. Her father being a renowned free-speech lawyer, Mason honors him with her determination to keep colleges, and especially her classrooms, areas where speech, learning, and critical thinking are not only permitted but encouraged. She noted this in her recent presentation at the Celebration of Teaching and Learning, aptly named "What the F*** Is Free Speech Anyway?" Yet another iteration of her prioritization of expression, Mason offers an unfaltering curriculum of freethinking.
          She maintains this in one of her favorite courses, titled Oy Vey: Contemporary Jewish Literature, which is a mode of self-expression for her religious beliefs. Teaching the intricacies and profundities of Jewish literature as well as the vast historical contexts and subtexts that lie within them, Mason also shares a part of her identity that makes the class all the more substantial. The class is a remarkable interweaving of her values, with expression, speech, Judaic realities, and thought-provoking intersectionality serving as the cornerstones of the course.
          "And, of course," says Mason, "I get a kick out of teaching Jewish Literature at a Catholic university. It feels special and important to share not just my love of the books we read but also my religion with my students."
          Dr. Elizabeth Mason proves to be an unmovable centerpiece in the Mount's identity and ideology. Seemingly inclined by some spiritual force, Mason makes Mount St. Joseph University a microcosm for how the world ought to function—as a moral machine fueled by values, creativity, and unbreakable persistence for rightful purpose.
The Mount's Liberal Arts Department is truly blessed to have such a dedicated and passionate faculty member as a cornerstone at the university. We are excited to see what excellent literary projects are produced during the 2022-2023 academic school year!