Behavioral Science major Loraine Delaney talks about her positive transfer experience as a working adult.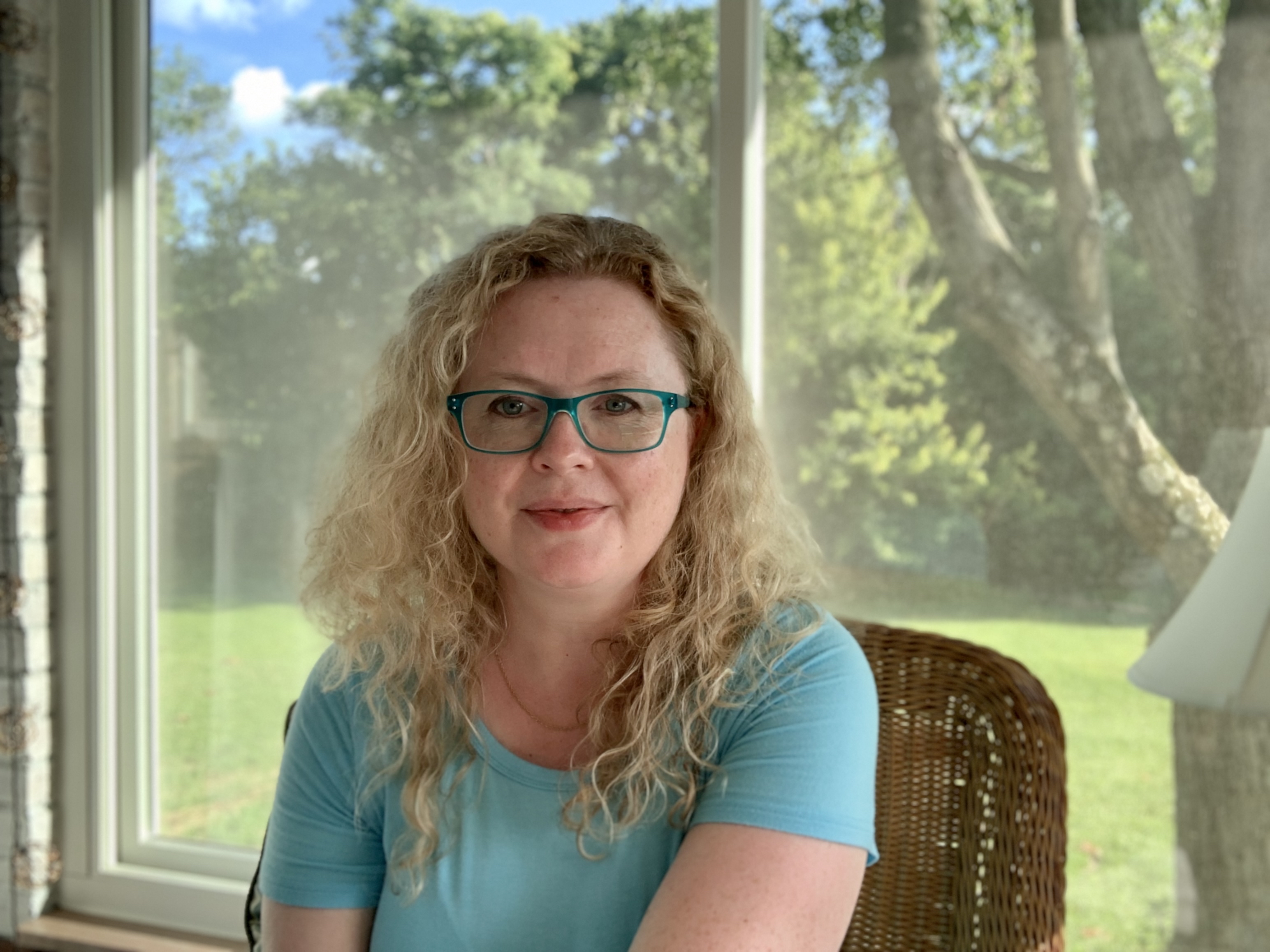 Why did you choose the Mount?
We moved to Cincinnati from Northwest Ohio in 2015.  I was interested in the Mount because neighbors and friends we had met recommended it.  Some had worked there, others were alumni. As an adult student with a family, who works full time, I was a little nervous and unsure about the process, but staff at the Mount made the process very easy.
How did the Mount Admission team help accommodate your transfer needs?
As I mentioned, I was a little intimidated at the thoughts of continuing my third-level education.  I am a naturalized citizen of the United States and was not very familiar with the American education system. I am also one of the first generation in my family to attend a University. I was matched with Catie who immediately put my mind at ease - apparently I am not the first student with a similar background and anxiety.  Catie was able to explain very clearly what I needed to do and was very encouraging.  She explained that the aim of the Mount community was to guide and assist all students, no matter their background, to achieve a degree and to be successful. I felt my anxiety dissipate and Catie kept in touch until all criteria were met.  She also continued to reach out in case I needed any further assistance, or to simply see if I was doing okay. 
What has helped you be successful at the Mount?
So far my journey has been greatly helped by my advisor, Mary Beth Lampe, who went to great lengths to assist me when I needed to figure out which classes to take.  I was "undecided" until recently, and Mary Beth helped get me through my core classes.  The professors have been wonderful about responding to questions I have, even when it seems that I have several in one day!  In general, I receive great feedback and if I have any confusion, they are very quick to help straighten me out. Talking with students and staff, creating connections, even if the professor is not currently one you have, goes a long way in building confidence and positive relationships within the Mount community. If someone can't answer a question you might have, they are quick to guide you to the right person. 
What advice would you give to someone looking to transfer to the Mount?
Remember, that you are not the only student with worries and concerns.  Talk to current and past students of the Mount about their experiences.  Make an appointment with the admissions team and simply lay out your concerns and any questions you might have.  They truly are there to make your transition as smooth as possible and are genuinely happy to have you there. Obviously it must be the right fit for you, but a conversation and perhaps a tour of the campus, will help you decide. 
How do you manage your course load with a job/and or your personal life?
Many of the core classes I have taken have been expedited and online and although I thought I might find that more difficult, it turns out it suited my lifestyle pretty well. I have an extremely supportive family who understand that I have to take time away from them to complete assignments.  I usually take 6 credits a semester, and up to now have split the semester in half with expedited classes.  However, now that I am taking classes specific to my degree, it's a little trickier.  My employer has been understanding as I need to take classes during the day - for example next semester one class will be in person, the other online. I would recommend non-traditional students to try to take classes in the summer if possible - this way you don't lose momentum and you can get through the curriculum at a steady pace.  Remember, this is a choice you have made for YOU - you will find a way to fit it into your life and the Mount community are supportive in getting you through.  Take it one step at a time, one foot in front of the other. You will get there!
How does the Mount help you accomplish your education goals virtually during the COVID-19 pandemic?​
I was fortunate in that I had a head start taking online classes before Covid19 hit. For some, I am sure it took a little adjustment.  However, I knew this was a situation that could not be helped and we all had to make the most of it.  I believe the Mount handled the situation with humor, grace, and patience.  I felt that we were a team, all in the same boat, and we made adjustments to help make it work.  Professors were kind and helpful and while we were all uncomfortable initially with Zoom classroom meetings, after a while we took it in stride.  I think a university education is not only about subject matter, but also about teaching students how to adapt in the face of adversity.  In life, we will come across difficult situations and Covid19 was a perfect example to teach us how to adapt and cope with those challenges. I believe the Mount achieved that and I appreciate their "let's do this" attitude. 
Check out the School of Behavioral & Natural Sciences to learn more about our academic offerings.