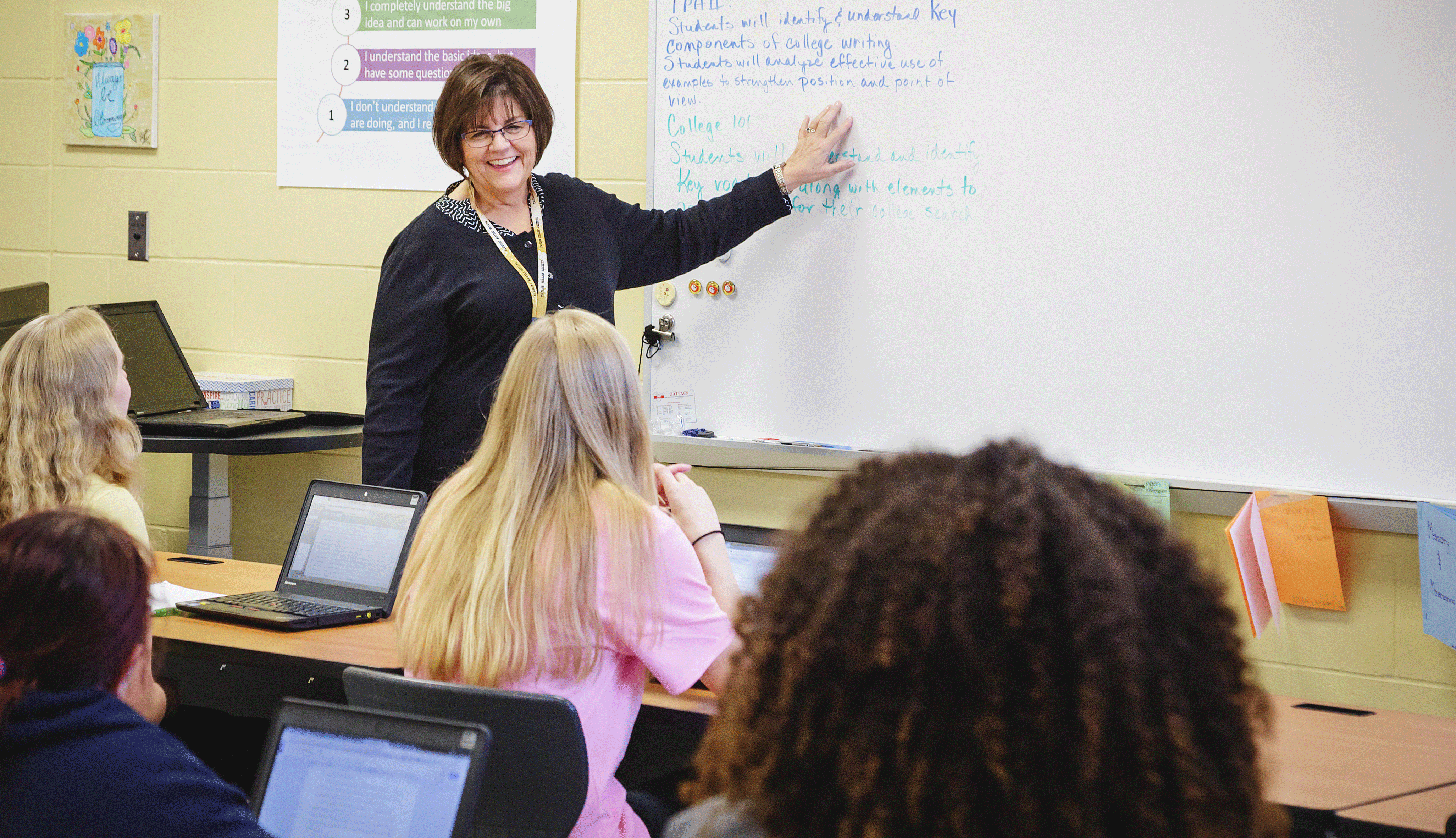 The Masters in Educational Studies with Combined Ohio Endorsements is a unique opportunity to extend professional learning by providing teachers the opportunity to "stack" Ohio endorsements in their areas of interest! Teachers are able to obtain a masters and Ohio endorsement credentials through a fully-online program that meets their needs as a working professional.
This Masters is available to students who already have an Ohio teaching license. The Masters is 33-34 credit hours that can be obtained in as little as 16 months or over several years. The Masters enables real-time integration of learning and professional work. Content learned in the classroom is immediately applied in school settings. The Ohio endorsements are each grounded in a focus on educational equity and learning to serve the diverse needs of all of our students to improve Pre-K-12 outcomes in our community.
Program Benefits
Providing teachers opportunities for advancement and expertise
Focus on social justice and educational equity for all of our students
Preparation for working with diverse groups of learners
Designed for the working professional: fully online masters at your own schedule
Unique Masters degree: Attain masters while choosing areas of focus that are
    of most interest to you: leadership, gifted, reading, Pre-K/special needs
Highly qualified faculty with Pre-K-12 school experience
Small cohorts for more personalized attention
Flexible full- or part-time learning opportunities (as little as 16 months as much
    as several years)
Flexible for earning continuing credits toward license renewal, achieving masters,
    or masters +30 for payscale changes depending upon district pay scales.
Ohio Pre-K Special Needs Endorsement
The Ohio Pre-K Special Needs online option is designed for those who already
possess a current Ohio teaching license in Special Education or Early Childhood.
Upon completing the Ohio Pre-K Special Needs Endorsement, teachers will be
equipped to work with children ages 3-5 who have special needs.
13-16 credit hours – can be completed in 2-3 semesters
5-6 classes
Completely online
Ohio Reading Endorsement
Mount St. Joseph University's Reading Science Program – which includes the Ohio Reading Endorsement – is one of the first in the nation to be accredited by the International Dyslexia Association (IDA), and has recently earned the Accreditation
Plus level. Developed according to Ohio Department of Education standards, the Program provides in-depth knowledge on theories, practice, and technology in the field of reading education. Adding the Reading Endorsement to an Ohio teaching
license prepares teachers for reading instruction across grades.
18 credit hours – can be completed in 3 semesters
6 classes
Fully online
Ohio Teacher Leader Endorsement
The Teacher Leader Endorsement Program is available to those who have an existing
Ohio teaching license and four years of teaching experience. Our Teacher Leader
Endorsement Program offers real-time integration of learning and enhancing teachers'
professional work. The Endorsement prepares teachers to pursue leadership roles
in their school settings such as mentoring other teachers, leading professional
development, and participating in decision-making opportunities.
Nine credit hours – can be completed in 2 semesters
3 classes
All online
Ohio Gifted Intervention Specialist (K-12) Endorsement
The Gifted Intervention Specialist Endorsement is available to those who have an existing Ohio teaching license and are interested in working with specific gifted and talented populations. The Endorsement Program also prepares teachers to serve in district leadership around gifted and talented students. Teachers are able to immediately apply course concepts in their school settings in order to improve outcomes for K-12 students.
15 credit hours – can be completed in 2 semesters
5 classes
Entirely online