Overview of Liberal Arts Program
Drawing on the Mount's nearly one hundred years of excellence in teaching, the Liberal Arts major is an experience that challenges students to explore intellectual interests and talents with the support of community on campus and beyond. Our community of faculty scholars from a variety of disciplines guide students as they mature into broadly educated writers, speakers and learners prepared to embrace the diverse opportunities of twenty-first century life, work and service.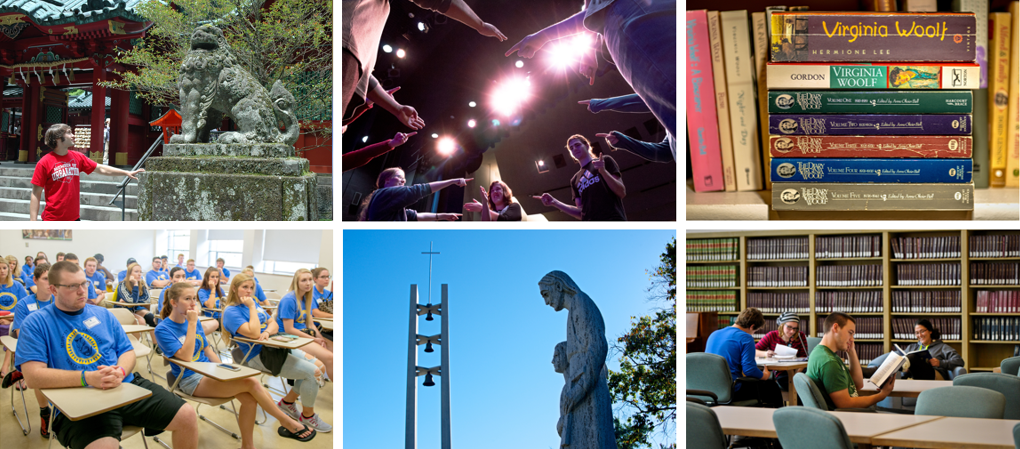 In the Liberal Arts program, our graduates are rooted in the past, engaged with the present, and empowered to thrive in the future. Students take classes in history, literature, philosophy, and religious studies, as well as the introductory Foundations of the Liberal Arts course, three interdisciplinary seminars, and a culminating class in which they work with faculty on a final project.
The Liberal Arts major combines the fundamental disciplines of English, history, religious studies and philosophy into an intellectual program that enables students to develop research, writing and critical thinking skills. This interdisciplinary degree includes:
Upper-level, seminar courses and individualized research experiences
Flexibility in course offerings for easy acquisition of general requirements and chosen electives, as well as co-op experiences
Group of faculty from a variety of academic disciplines alongside a diverse group of fellow students
A tailored academic plan that allows students to combine the LA major with one or more minors.
Class Formats
On campus - Scheduled in-person classes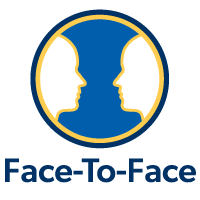 Learning methods include: lecture, group work, hands-on skills development, problem-solving, site visits, group discussion, and presentations.
Online only - No scheduled class sessions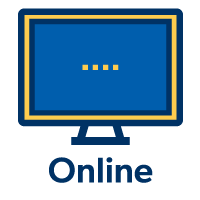 Online courses are asynchronous, meaning you work on your own schedule to meet deadlines.
Content is highly structured and delivered through Blackboard.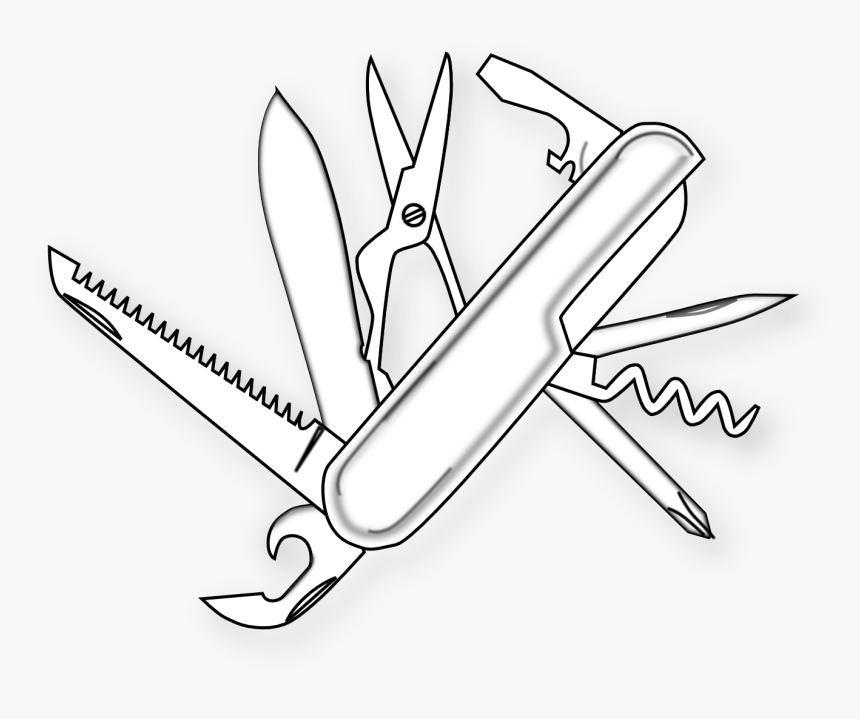 Liberal Arts at the Mount
Career Potential
According to a recent article in Fortune magazine, "Employer surveys confirm, year after year, that the skills employers value most in the new graduates they hire are not technical, job-specific skills, but written and oral communication, problem-solving and critical thinking," the very skills and habits of mind the Liberal Arts major develops.
Featured Courses
The centerpiece of the Liberal Arts major is the 300-level seminar. A small group of students work with department faculty to explore topics and issues related to faculty members' expertise. Among popular seminars are the following:
Aesthetics: The Philosophy of Beauty
Seriously Funny: The Liberal Art of Humor
The Loving Friends: The Bloomsbury Group.
Oy Vey: Contemporary Jewish Literature
Hands-On Experience
One or more cooperative education placements enable students to test their skills in a professional environment and gain work experience that will be attractive to employers upon graduation.
Sasha, a junior liberal arts major, co-ops on campus in University Communications. "I craft stories to be published as news posts on the Mount's website or in print publications," she says. "To do this, I attend university events, conduct interviews, and handle professional correspondence. I am asked to use and improve my writing and research skills, professionalism, and creativity."
Liberal Arts students with minors in English or history take education courses and student-teach as they pursue careers in secondary education under the guidance of faculty from the Liberal Arts and Education Departments.
Liberal Arts FAQs
What career options will this degree open up for me? What if I want to teach high school English or history? 
Featured News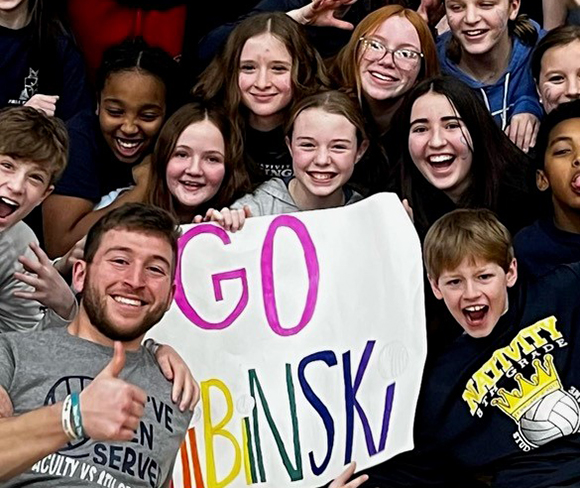 An Interview with Drew Shibinski
March 6, 2023
Featured News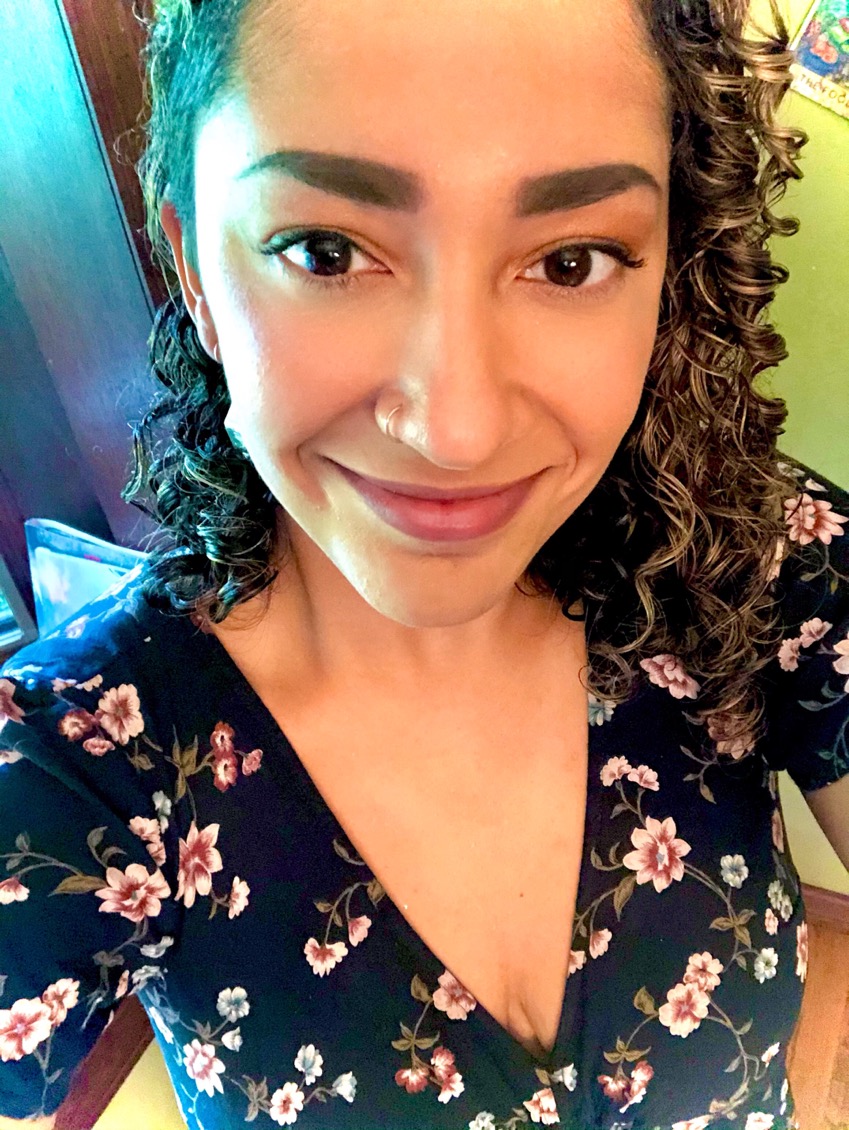 Liberal Arts Alumni Q&A: Sasha Feldmann
August 1, 2022
"
London Bishop is a general assignment reporter covering Greene County for the Dayton Daily News. Her beat includes in-depth investigative reporting on county and municipal government, crime and law, area business and local impact of COVID-19. She was previously a reporter for the Fairborn Daily Herald covering business, government and Wright-Patterson Air Force Base. She graduated in May 2019 with a Liberal Arts major with minors in English and Creative Writing.
London Bishop
Liberal Arts and Creative Writing '19
"
Every aspiring writer should have faith in themselves. It's not a question of "can" you do it, it's a question of "when?" For some of us, the answer is "tomorrow," which seems to never come. Everyone has a story and a unique perspective to bring to the table."
Check out this Liberal Arts student's story in the April 2021 Dateline issue!
Noah Douglas
Liberal Arts and Computer Science '24
The Liberal Arts major is also listed as a popular choice among adult students as it provides a customizable curriculum applicable to a specific career path with flexible scheduling options, and it works as a great segue into graduate programs. Whether an adult student is looking to finish a degree, enhance his or her education, or change careers, our programs provide flexible learning formats, strong career outlooks, and preparation for graduate school to meet future goals.
Mount Students Are Passionate About Writing
Enjoy some of our students' musings about writing, life, the arts, sports at the Writer's Block blog.
Click below to view our Classroom Building and other facilities and equipment at MSJ.
Talented and Dedicated Faculty
Award-winning teachers, noted scholars, and committed academic advisors--meet the Mount's Liberal Arts faculty. Beyond the classroom, they actively engage students through a variety of clubs and activities, including the online student newspaper and literary magazine, the Drama Club with its annual production, the Ethics Bowl, and yoga sessions. Mount students are their number one priority.
Liberal Arts - English Faculty
Liberal Arts - History Faculty
Liberal Arts - Philosophy Faculty
Liberal Arts - Religious Studies Faculty
Liberal Arts - Theatre Faculty